Award
PUKAR COLLECTION one of the 235 best shopping addresses in Zurich!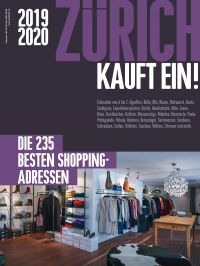 2019 PUKAR COLLECTION had - as already 2016 and 2017 - an editorial recommendation in ZÜRICH KAUFT EIN!.
And not only that: PUKAR COLLECTION have been chosen among the TOP 8 in "Accessories Fashion».
Read more.... Empfehlung_PUKAR_COLLECTION.pdf (German)
For the recommendation we are grateful and hope you enjoy our wonderful, handmade products from Nepal.
Warm regards PUKAR COLLECTION
PS: ZÜRICH KAUFT EIN! 2019/2020 is available at newsstands (Kiosk), in bookstores and with us in the boutique (CHF 24.50).
Reportages
| | | |
| --- | --- | --- |
| | | |
| ZÜRICH KAUFT EIN! 2017 (German) | Das Magazin, March 2016 (German) | ZÜRICH KAUFT EIN! 2016 (German) |